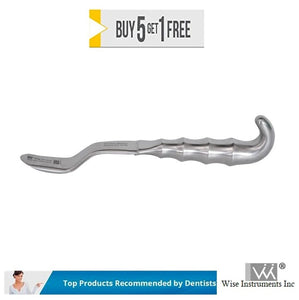 The X-Power Retractor is used to hold mucoperiosteal flaps, cheeks, lips, and tongue away from the surgical area. 
Knowing nearly 80%  experience hand, wrist, and/or arm pain,
1
 Wise proactively developed an innovative and truly advance grip handle. 
the NEW X-Power Retractor
 designed are the latest addition to the best-in-class hand instrument portfolio.