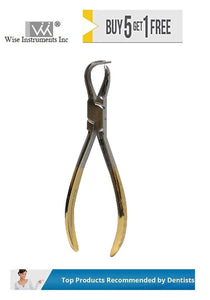 Wise Superior Crown Removers lift off permanent crowns quickly-no sectioning required. Simply pre-drill a hole in the top of the crown to touch the tooth, place the talon side under the margin to engage, and squeeze.
Saves time and money using crowns as temps

Reduces incidence of root damage

Fully autoclavable stainless steel construction.